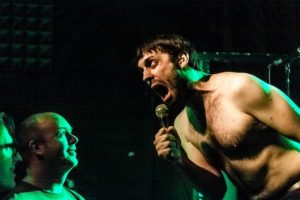 Ducalic Rock! Dal basement di Weronetta propone per questo sabato 2 sett. le seguenti MEGASUPAHIT!
Galactic Cannibal – invisible
Propagandhi – failed imagineer
Fastball – the way
Beastie Boys – brand new
The Lillingtons – insect nightmares
The Jesus Lizard – gladiator
Jon Spencer Blues Explosion – calvin
Mastodon – blood and thunder
311 – don't stay home
Sleaford Mods – barmy army
Tappi Tikarrass – london
One Man Army – another night
ESG – dance
Dinosaur Jr – freak scene
Good Clean Fun – punk rock love
The Streets – turn the page
Direct Hit! – infite pills, infinite alcohols
Special thanks to Tony Cacone, be du du ducalic!!!